Supporting Iraq's Historic Marshes
AMAR's health and education initiatives help challenge the effects of poverty in marsh communities. Learn more. 
Bringing medical care to tens of thousands
Our medical teams are reaching Iraq's most vulnerable communities.
Top of the class
Vital education and training programmes throughout Iraq
Protecting women
AMAR has programmes to empower and improve the lives of women across the Middle East
AMAR's model
Employs local people to deliver local resources to where they're needed most
AMAR IS AN AWARD-WINNING CHARITY THAT WORKS IN THE MIDDLE EAST, BUILDING AND IMPROVING THE LIVES AND LIVELIHOODS OF SOME OF THE WORLD'S POOREST AND MOST DISADVANTAGED PEOPLE.
FOR OVER 25 YEARS WE HAVE PROVIDED PROFESSIONAL HEALTH AND EDUCATION ON A SUSTAINED AND LASTING BASIS, AND TODAY WE DELIVER TENS OF THOUSANDS OF MEDICAL CONSULTATIONS EACH YEAR.
AMAR RUNS HEALTH CLINICS FOR THE 2 MILLION PEOPLE WHO ARE CURRENTLY DISPLACED IN IRAQ.  WE HAVE BEEN OPERATING IN THE INTERNALLY DISPLACED PEOPLE (IDP) CAMPS SINCE JUNE 2014, WHEN THE INVASION BY ISLAMIC STATE FORCED MILLIONS FROM THEIR HOMES. WHEREVER POSSIBLE, WE EMPLOY LOCAL PEOPLE AND USE LOCAL RESOURCES TO BRING ABOUT SUSTAINABLE CHANGE.
Tweets

For Yazidi families who have returned home to Sinjar and nearby villages recaptured from the Islamic State, their lives before ISIS feels "a bit like a lost paradise." nyti.ms/2FSYaxw Retweeted by AMAR International

Conflict in #Iraq has had a devastating impact on education. Girls have been hit particularly badly by this. In 2016 AMAR opened Al Nashwa Girls' School. It sought to bring 25% of out-of-school girls in the town back into the classroom and has space for 540 girls. #educationday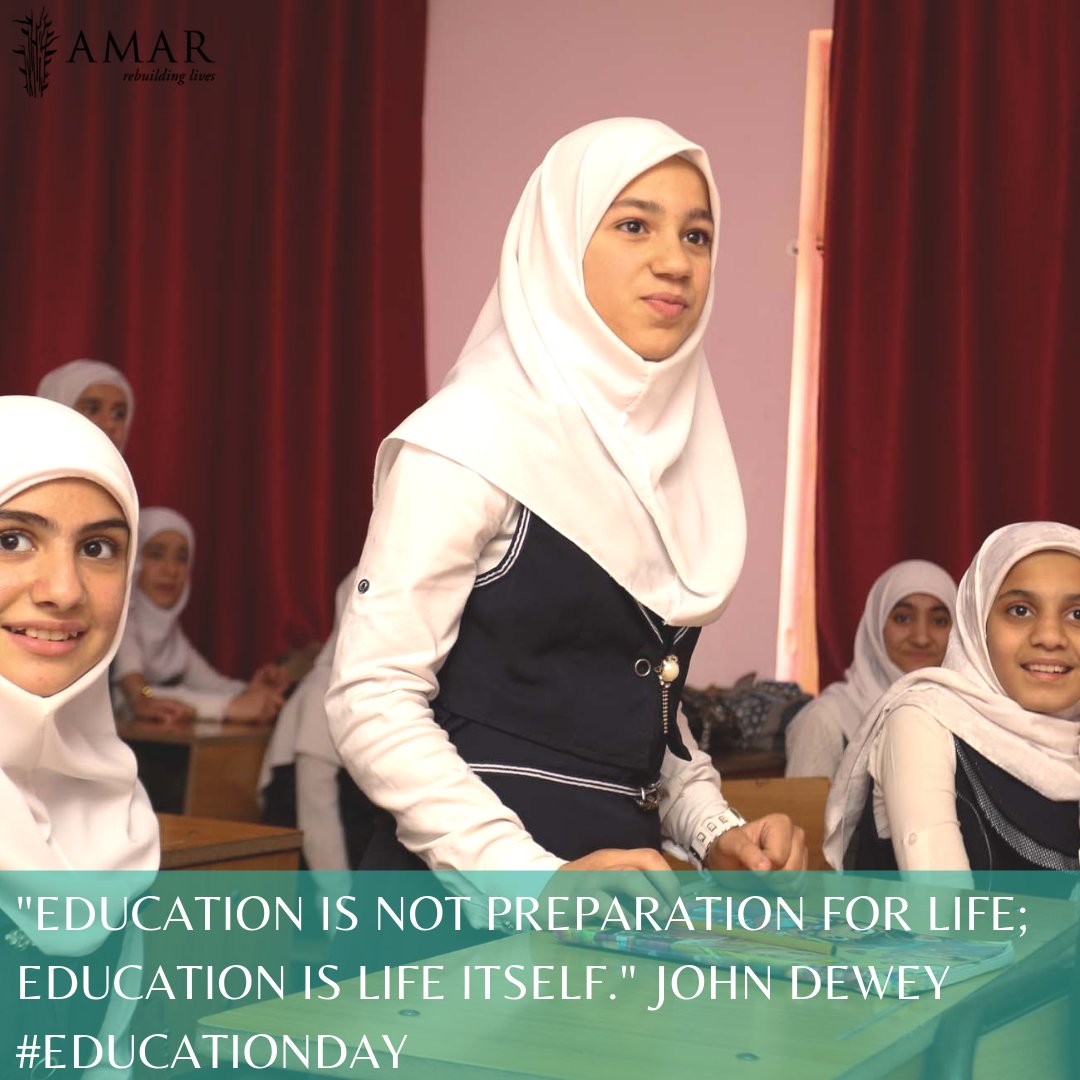 I'd just like to say, 2019 will mark the third year that @AMARLondon will be taking part on the #Manchester 10K. Our solidarity is global, our activities are local and we welcome all people, who wish to get involved. Either running or walking, it's the taking part that counts... twitter.com/AMARLondon/sta… Retweeted by AMAR International
AMAR LAUNCHES CHRISTMAS APPEAL
AMAR has launched its Christmas Appeal for children and families affected by conflict in Iraq…
AMAR Replenishes Marshes
AMAR has begun construction of a domestic-wastewater-purification system in the Mesopotamian Marshes….
Yazidi genocide remembered
Four years ago, tens of thousands of innocent Yazidis were forced to abandon their homes and livelihoods in Sinjar, northern Iraq, after the area was attacked by murderous ISIS militants…