Supporting Iraq's Historic Marshes
AMAR's health and education initiatives help challenge the effects of poverty in marsh communities. Learn more. 
Protecting women
AMAR has programmes to empower and improve the lives of women across the Middle East.
AMAR's model
Employs local people to deliver local resources to where they're needed most.
AMAR IS AN

AWARD-WINNING CHARITY THAT WORKS IN THE MIDDLE EAST

, BUILDING

 

AND IMPROVING THE LIVES AND LIVELIHOODS OF SOME OF THE WORLD'S POOREST AND MOST DISADVANTAGED PEOPLE.
FOR OVER 25 YEARS WE HAVE PROVIDED PROFESSIONAL HEALTH AND EDUCATION ON A SUSTAINED AND LASTING BASIS, AND TODAY WE DELIVER TENS OF THOUSANDS OF MEDICAL CONSULTATIONS EACH YEAR.
AMAR RUNS HEALTH CLINICS FOR THE 2 MILLION PEOPLE WHO ARE CURRENTLY DISPLACED IN IRAQ.  WE HAVE BEEN OPERATING IN THE INTERNALLY DISPLACED PEOPLE (IDP) CAMPS SINCE JUNE 2014, WHEN THE INVASION BY ISLAMIC STATE FORCED MILLIONS FROM THEIR HOMES. WHEREVER POSSIBLE, WE EMPLOY LOCAL PEOPLE AND USE LOCAL RESOURCES TO BRING ABOUT SUSTAINABLE CHANGE.
Tweets
In 2015, the amarfoundation.org launched Escaping Darkness, a specialist service dedicated to the treatment of PTSD among #Yazidi survivors of ISIS. The AMAR Foundation have since provided specialist trauma care, to over 35.000 members of #Iraq's Yazidi community. Retweeted by AMAR International
The amarfoundation.org is an award-winning charity, who are working in #Iraq. Over the past decade, AMAR have delivered more than 4 million medical consultations, provided 662,000 vaccinations and has made more than 2 million visits by women's health volunteers. #IVD2019 Retweeted by AMAR International

Reuters pictures of the decade reut.rs/2Re5ppv Retweeted by AMAR International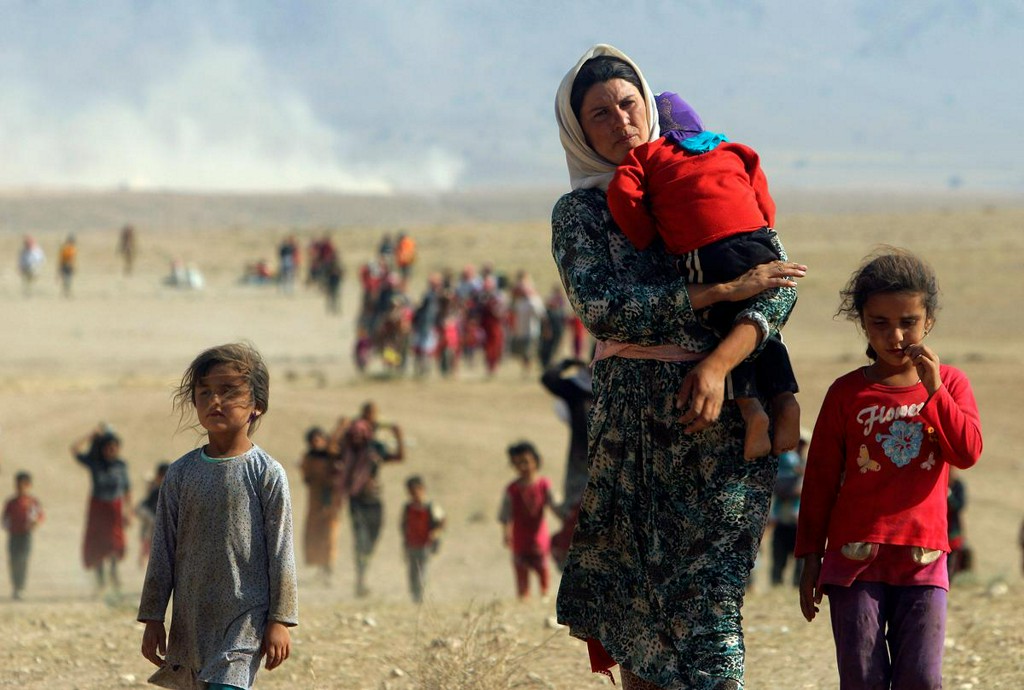 Doctor returns to his roots
Hundreds of AMAR patients have received specialist treatment from an award-winning London Consultant…
AMAR IN THE NEWS
AMAR's work with Yazidi women and girls has featured in one of the UK's leading newspapers, the Daily Mail….