MOSUL CRISIS
Hundreds of thousands are fleeing Mosul through missiles, bombs and bullets. They desperately need your help. Provide them with healthcare and emergency supplies TODAY.
CELEBRATING 25 YEARS
For more than 25 years, AMAR has been working in areas of conflict and instability, helping to reach families in crisis and restore essential services.
ESCAPING DARKNESS APPEAL
ISIS has kidnapped, raped and tortured thousands of women and girls leaving them deeply traumatised. AMAR is providing those who have escaped with expert psychological care. Donate Today
Supporting Iraq's Historic Marshes
AMAR's health and education initiatives help challenge the effects of poverty in marsh communities. Learn more. 
Bringing medical care to tens of thousands
Our medical teams are reaching Iraq's most vulnerable communities.
Top of the class
Vital education and training programmes throughout Iraq
Protecting women
AMAR has programmes to empower and improve the lives of women across the Middle East
AMAR's model
Employs local people to deliver local resources to where they're needed most
AMAR IS AN AWARD-WINNING CHARITY THAT WORKS IN THE MIDDLE EAST, BUILDING AND IMPROVING THE LIVES AND LIVELIHOODS OF SOME OF THE WORLD'S POOREST AND MOST DISADVANTAGED PEOPLE.
FOR THE LAST 25 YEARS WE HAVE PROVIDED PROFESSIONAL HEALTH AND EDUCATION ON A SUSTAINED AND LASTING BASIS, AND TODAY WE DELIVER TENS OF THOUSANDS OF MEDICAL CONSULTATIONS EACH YEAR.
SINCE JUNE 2014, AMAR TEAMS HAVE BEEN WORKING THROUGHOUT IRAQ TO HELP MORE THAN 3.4 MILLION INTERNALLY DISPLACED PERSONS (IDPS) FORCED FROM THEIR HOMES BY THE ISLAMIC STATE (ISIL) INVASION IN THE NORTH AND WEST. WE NOW BUILD, EQUIP, AND RUN PURPOSE-BUILT HEALTH CLINICS FOR IDPS, EMPLOYING LOCAL PEOPLE AND USING LOCAL RESOURCES WHEREVER POSSIBLE.
Tweets
.@Baroness_Nichol , @Shell Iraq Chair, Marcus Antonini and Shell's Chystos Mylonas meet to discuss joint ventures pic.twitter.com/MRgnXdpxP8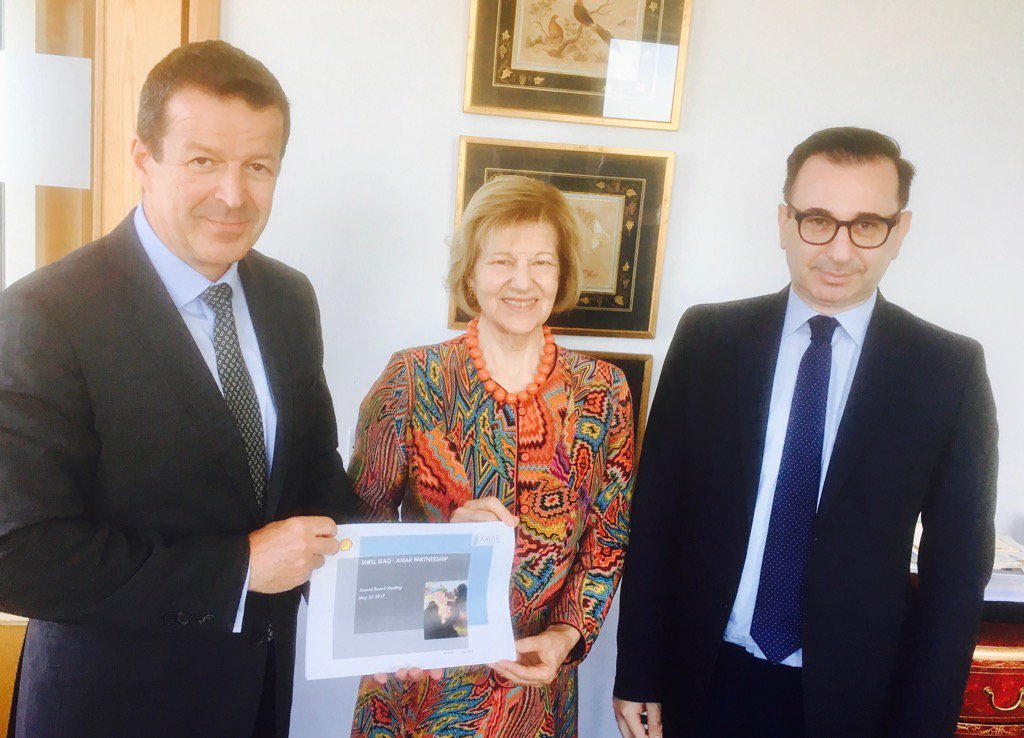 As the battle for Mosul rages, the lives of 400,000 residents in the west of the city are at risk. "It's basically now a hostage crisis," said AMAR's Regional Director in Iraq, Dr Ali Muthanna. "Daesh have trapped civilians…
"Daesh [ISIS] soldiers constantly used to pull out clumps of my son's hair," says Nadiya, speaking about her eighteen-month-old son Ali from a hospital bed in Northern Iraq. "It was just for amusement, they thought it was really funny…
AMAR has launched Lebanon's first multilingual online drugs awareness platform in the battle to stop substance abuse amongst a spiraling number of the country's young people. Mukhadder.com provides ….