Supporting Iraq's Historic Marshes
AMAR's health and education initiatives help challenge the effects of poverty in marsh communities. Learn more. 
Bringing medical care to tens of thousands
Our medical teams are reaching Iraq's most vulnerable communities.
Top of the class
Vital education and training programmes throughout Iraq
Protecting women
AMAR has programmes to empower and improve the lives of women across the Middle East
AMAR's model
Employs local people to deliver local resources to where they're needed most
AMAR IS AN AWARD-WINNING CHARITY THAT WORKS IN THE MIDDLE EAST, BUILDING AND IMPROVING THE LIVES AND LIVELIHOODS OF SOME OF THE WORLD'S POOREST AND MOST DISADVANTAGED PEOPLE.
FOR OVER 25 YEARS WE HAVE PROVIDED PROFESSIONAL HEALTH AND EDUCATION ON A SUSTAINED AND LASTING BASIS, AND TODAY WE DELIVER TENS OF THOUSANDS OF MEDICAL CONSULTATIONS EACH YEAR.
AMAR RUNS HEALTH CLINICS FOR THE 2 MILLION PEOPLE WHO ARE CURRENTLY DISPLACED IN IRAQ.  WE HAVE BEEN OPERATING IN THE INTERNALLY DISPLACED PEOPLE (IDP) CAMPS SINCE JUNE 2014, WHEN THE INVASION BY ISLAMIC STATE FORCED MILLIONS FROM THEIR HOMES. WHEREVER POSSIBLE, WE EMPLOY LOCAL PEOPLE AND USE LOCAL RESOURCES TO BRING ABOUT SUSTAINABLE CHANGE.
Tweets

Hands up if you're happy it's Friday? Wishing all our supporters a happy weekend! #FridayFeeling #Friyay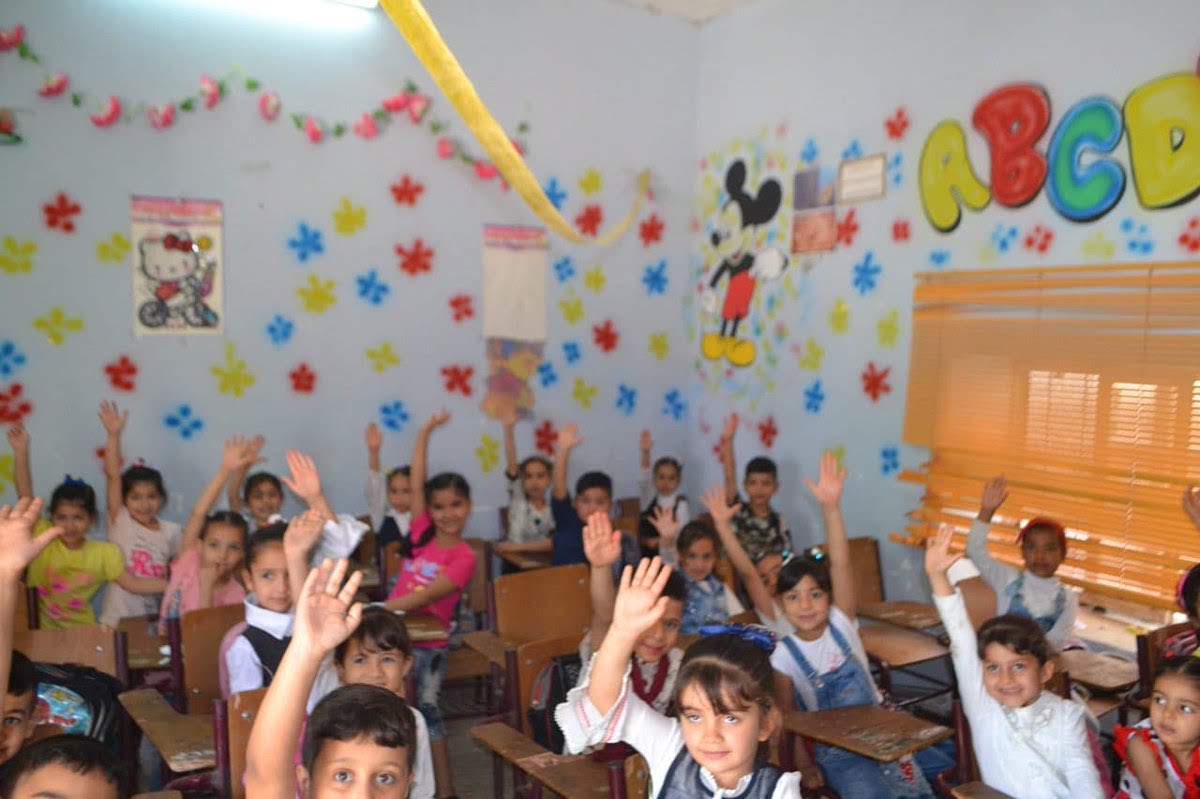 Congratulations to these Year 6 AMAR students in #Basra who are winners of a school maths competition. #GirlsInSTEM The school was built in 2016 and 30% of its students are children who have been orphaned. It has state-of-the-art facilities and now looks after over 400 pupils.
AMAR IN THE NEWS
AMAR's work with Yazidi women and girls has featured in one of the UK's leading newspapers, the Daily Mail….
AMAR Replenishes Marshes
AMAR has begun construction of a domestic-wastewater-purification system in the Mesopotamian Marshes….
Yazidi genocide remembered
Four years ago, tens of thousands of innocent Yazidis were forced to abandon their homes and livelihoods in Sinjar, northern Iraq, after the area was attacked by murderous ISIS militants…