MOSUL CRISIS
While the fight to free Mosul may be over, urgent humanitarian needs remain – both inside and outside the city. Hundreds of thousands desperately need your help. Provide them with healthcare and emergency supplies TODAY.
ESCAPING DARKNESS APPEAL
ISIS has kidnapped, raped and tortured thousands of women and girls leaving them deeply traumatised. AMAR is providing those who have escaped with expert psychological care. Donate Today
Supporting Iraq's Historic Marshes
AMAR's health and education initiatives help challenge the effects of poverty in marsh communities. Learn more. 
Bringing medical care to tens of thousands
Our medical teams are reaching Iraq's most vulnerable communities.
Top of the class
Vital education and training programmes throughout Iraq
Protecting women
AMAR has programmes to empower and improve the lives of women across the Middle East
AMAR's model
Employs local people to deliver local resources to where they're needed most
AMAR IS AN AWARD-WINNING CHARITY THAT WORKS IN THE MIDDLE EAST, BUILDING AND IMPROVING THE LIVES AND LIVELIHOODS OF SOME OF THE WORLD'S POOREST AND MOST DISADVANTAGED PEOPLE.
FOR THE LAST 25 YEARS WE HAVE PROVIDED PROFESSIONAL HEALTH AND EDUCATION ON A SUSTAINED AND LASTING BASIS, AND TODAY WE DELIVER TENS OF THOUSANDS OF MEDICAL CONSULTATIONS EACH YEAR.
SINCE JUNE 2014, AMAR TEAMS HAVE BEEN WORKING THROUGHOUT IRAQ TO HELP MORE THAN 3.4 MILLION INTERNALLY DISPLACED PERSONS (IDPS) FORCED FROM THEIR HOMES BY THE ISLAMIC STATE (ISIL) INVASION IN THE NORTH AND WEST. WE NOW BUILD, EQUIP, AND RUN PURPOSE-BUILT HEALTH CLINICS FOR IDPS, EMPLOYING LOCAL PEOPLE AND USING LOCAL RESOURCES WHEREVER POSSIBLE.
Tweets
There are no words to describe the horror when a child goes missing – or the grief that a parent feels not knowing what has happened to their child. But this is the reality that many #Iraqi families, especially those of... facebook.com/AMAR.LDN/posts…
We are so excited to receive some more photos of our new state-of-the-art AMAR Maternity and Paediatric Hospital taking shape in one of the poorest suburbs in #Basra, southern #Iraq. The 32-bed hospital will provide... facebook.com/AMAR.LDN/posts…
An #Iraqi fisherman gathers together a bundle of kindling to cook some fish over a campfire onshore, back in April 2016 #ThrowBackThursday #ArabMarshes Photo: AMAR Archives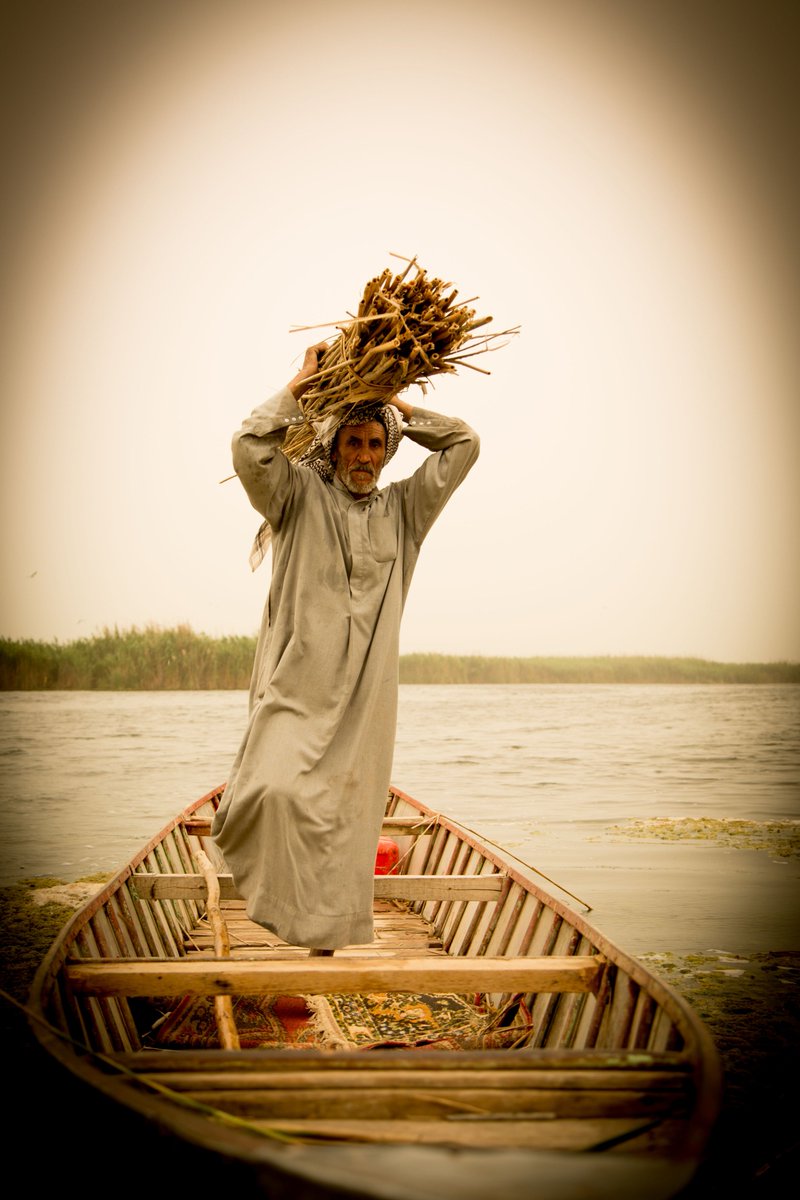 Coca-Cola in the Marshes
The soft-drinks giant, Coca-Cola, has joined forces with AMAR to boost our continued efforts to ensure the sustainable preservation of the historic marshlands in Southern Iraq…
Mosul Clinic Complete
Work is now complete on AMAR's Bazwaya Primary Health Care Centre on the outskirts of Mosul…
An award-winning Welsh medical specialist has been working alongside local doctors in war-torn Iraq helping to improve the lives of some of the country's poorest citizens.