Protecting women
AMAR has programmes to empower and improve the lives of women across the Middle East.
AMAR's model
Employs local people to deliver local resources to where they're needed most.
AMAR is an award-winning charity that builds and improves the lives and livelihoods of some of the world's poorest and most disadvantaged people.
For more than 27 years, we have provided professional health care, education and training on a sustained and lasting basis. Our locally educated and trained professionals and volunteers have delivered more than 10 million medical consultations.
AMAR runs Public Health Care Centres for tens of thousands of Yazidi people displaced in 2014 when the invasion by the so-called Islamic State forced millions from their homes.  More than two years since ISIS was ousted, our work continues for the victims, who are scarred both physically and mentally.
We are also leading advocates in the campaigns to combat religious discrimination and to prevent sexual violence in conflict.
Tweets


It's #WorldHealthDay #WorldHealthDay2020 . What better time to celebrate the incredible work of our brave medical teams in #Iraq #KRG, doing all they can to keep people safe from #COVID19 in the #Yazidi #IDP camps ? Please support them and donate here amarfoundation.org/wp-content/upl…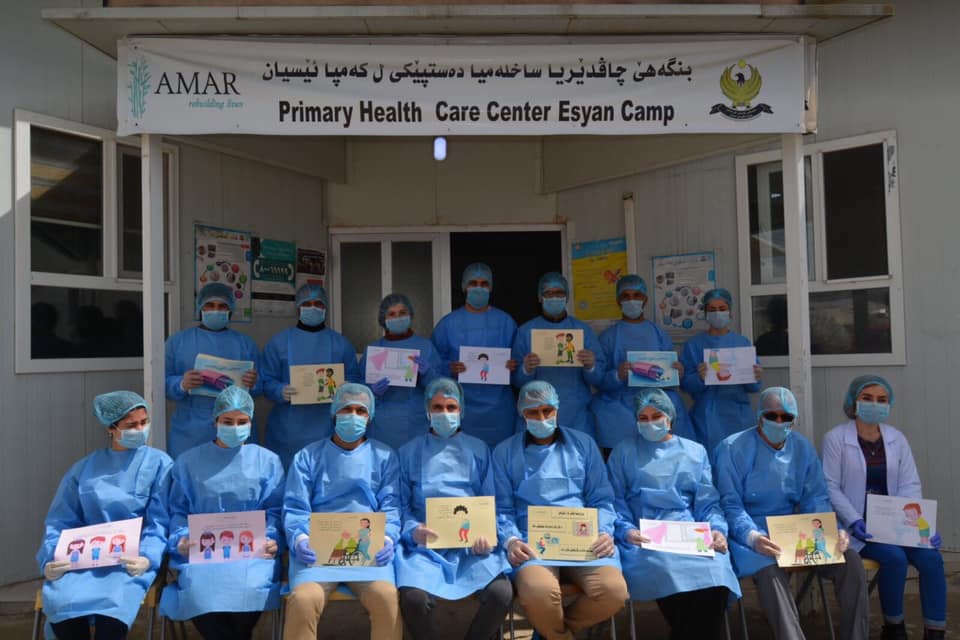 The AMAR Foundation's #healthcare teams are running awareness drives inside of #Iraq and remain on high-alert for possible cases of Covid-19. In one camp for displaced people, AMAR are looking after 30,000 #Yazidis. Please help @AMARLondon to keep all patients and staff safe. Retweeted by AMAR International
A message from our Patron
HRH The Prince of Wales messages his support to AMAR Staff as they help in the fight against Covid-19….